Wedding Marquees in Surrey and the Greater London area
From small intimate weddings to large weddings and engagement parties Alexander Marquees and Alexander Hire have a long history of catering to such events. We understand that you only get one chance to get this right and with so many elements to bring together including lining lighting tableware and glasses, kitchen equipment and sometimes heating or air conditioning. Planning in advance and getting an early quote is advisable.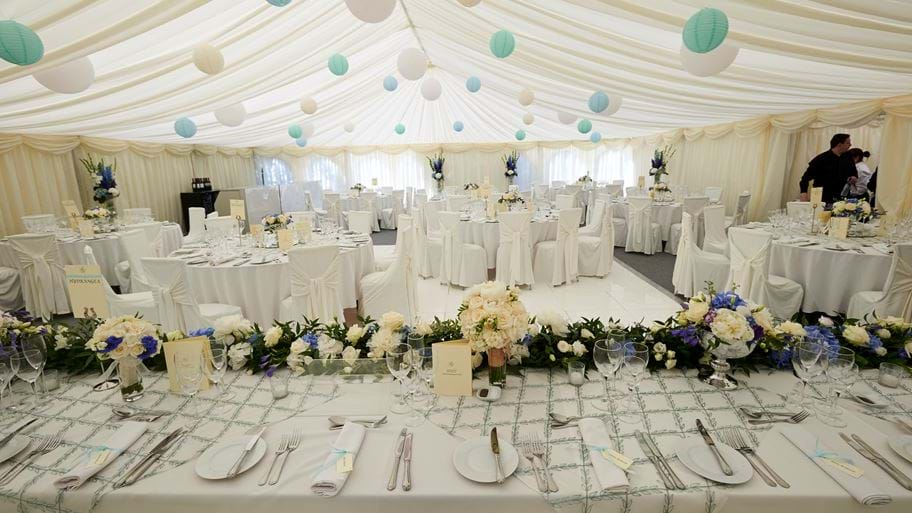 8 images
Alexander marquees is often the first port of call for wedding coordinators and couples planning their own celebrations. We have a wide variety of linen and tableware alongside different options of furniture hire to suit all wedding themes. We offer free no obligation quotes on any items from teaspoons to marquees where we also offer a free site visit and maybe some ideas to get you going.
Packages

Listed below are our marquee hire package deals for events. These are not set in stone and we would obviously tailor to your individual requirements - however, they do give a guide to overall costs and can show what can be achieved on a set budget.
More information