November 2022
Posted on Tuesday 22 November 2022 by Alexander Hire equipment hire furniture hire marquee hire catering hire LED fairy lights christmas dancefloors rustic festive season
What a year it has been....and we still have the festive season to come!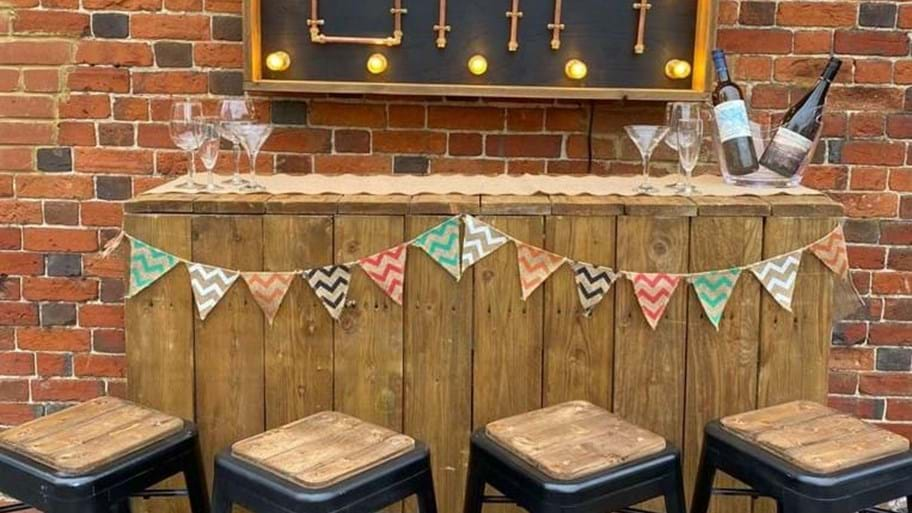 It seems it is finally time, after a relentless and seemingly endless season, to take stock and have a think back about the previous few months.
Our busy season always starts early with the rugby 7s tournaments at the Richmond athletic ground in southwest London which this year saw record attendances.  From that event onwards everything just carried on in an upward trajectory. All our regular trade clients also reported a strong summer and in general we have catered to more events and larger events for both marquee hire, and catering and party equipment hire this year than ever before. Having the platinum jubilee thrown into the mix also at the beginning of June certainly made it interesting, somehow as always due to all our fantastic, resourceful, and committed members of staff, we made it all work with tight schedules met and happy customers as a result. We feel very fortunate to have a good team working here at Alexanders.
Looking ahead we have noticed that the appetite for events of all types, private and corporate is as voracious as ever with customers appearing keen to stage gatherings in the traditionally quieter periods, this is probably part due to venue availability and being able to find a date when something else is not occurring.
Fireworks have been and gone and in the blink of an eye the festive season is upon us! This brings good demand for both volume and diversity of products resulting in some new items and ranges to suit ever changing tastes and fashions. Particularly strong and in vogue now seems to be all things on a festival and rustic vibe.
Accordingly, we have increased our range to include a wide range of marquee accessories including new festoon lighting, matt black real flame patio heaters, festival style bench sets along with high level barrel tables and matching stools. 
This along with an increased range across our catering products including new glassware and bowl food ranges and of course by the time you are reading this more would have been added.
As ever please don't hesitate to contact us with your requests, enquiries however strange or unusual and if there is something you have in mind that you can't see on our site please ask, we may be able to supply