We are definitely now reopened for business.
Posted on Monday 04 October 2021 by Alexander Hire
Alexander Hire and Marquees has definitely now reopened for business.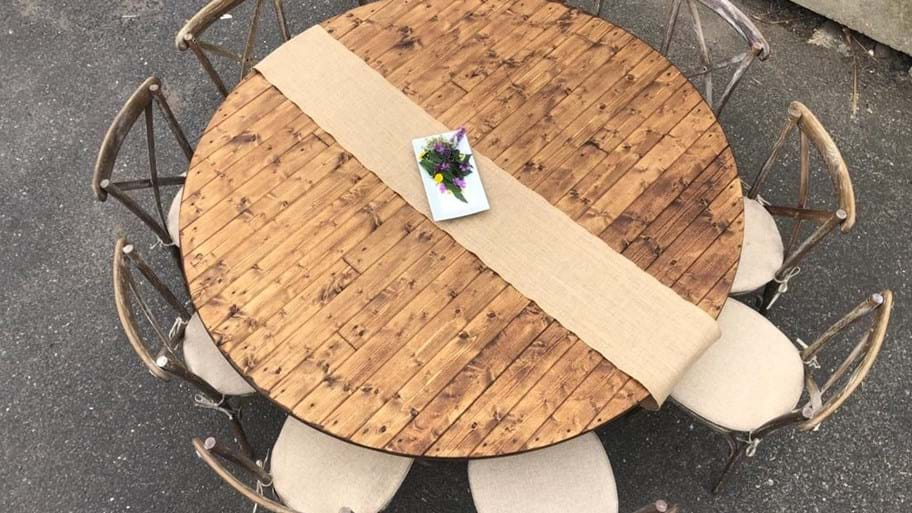 After a nervous and tentative reopening after whatever lockdown was the last one, it would seem the public's appetite to get out there and do something is stronger than ever, being it business events, sporting occasions or private parties.
As a result, we have seen demand increase across all the ranges of equipment we supply both party hire and marquee rental to a point where on some occasions we have not been able to help with some requirements.
We are confident of the road ahead and have listened to our clients and subsequently have broadened the range of our offering to include gold cutlery, stoneware plates, 6ft round rustic tables and on the marquee side of things we now offer cone roofs (a la bake off)
Although as mentioned prospects look promising operationally there are difficulties, stock is no longer as readily available to us as it once was and finding staff has proved a challenge.
We are happy to report that all our business customers have survived the rocky 18 months, many coming back in slightly different formats and some completely reinventing their businesses. All are definitely surviving and thriving thus proving the resilience and strength of the event and catering industry and in particular, the people that make it happen.