Wonka nightclub is a sweet Christmas party theme!
Posted on Wednesday 17 December 2014 by Alexander Hire Christmas
A Wonka nightclub theme may be an unusual theme - but Alexander Hire made sure Step Property and Historics had a sweet time at their Christmas Party.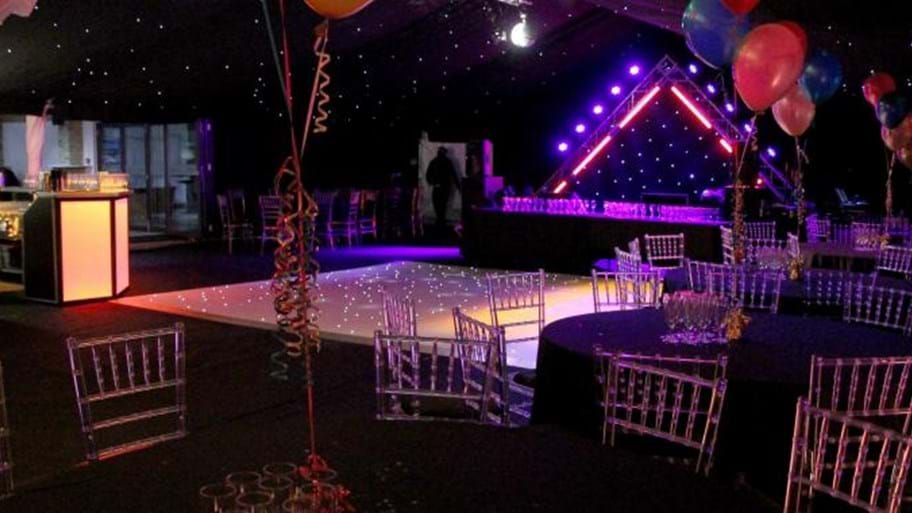 The Christmas Party took place at Liquid Leisure Water Sports Lake near Windsor, and as well as a comprehensive range of seating and dining facilities for 400 people, it featured an LED dance floor and bar areas for relaxing and partying the night away.